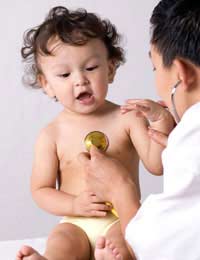 2 days ago, I approached Dr. Thiyagar, HOD Paeds, the most respected man in the hospital, IMHO. Mostly because of his effective plan of management, early ward round starting 0630H and always the encouraging force for the MOs under him to learn up more and new things in Paed.
I heard a lot about him when he was not around in the hospy, sabbatical leave in Aus or so I heard.
"Pengarah had approved my attachment in Paeds, but I need to be on call in O&G"
"Oh, I was thinking about you doing tag calls to learn more about paed resus."
"Ya, I was thinking about the same thing, but..."
"So, how many calls you're doing there?"
"6"
"or then, you can't do much on call in Paed, you try to learn as much."
Personally I appreciated doing attachment in Paed, mainly NICU, but not being able to maximize my learning experience is just a sad thing that I did not want to voice out because I am thankful for what been given. It's probably not in my nature to be demanding. I probably silently make a note in my blog.
More often we're happier, not because we have more,
but because we demand less.
My colleague, Dr N, who just came back to work after long maternity holiday, reminded me of the times when the other colleague went for 2 months attachment and not required to do any call.
I do remember those times vividly.
During one of those on call, she was running around all wards, and even required to attend clinic as I was stuck in OT C-sectioning. She was so stressed up until she experienced some premature contraction, and in helping out, I cover her alone from 8pm onwards. Luckily she did not progress and subsequently she was indicated for 2 weeks of medical leave.
At that time, I had to cover her one of her on call - making my total calls per months = 9.
The higher level simply do not 'dare' to call the colleague on attachment back to cover N's 2 on calls. I was slightly unhappy to do the extra calls, but I justified it thinking other people will cover me when I go for attachment next time.
At present time:
Initially, I expressed my wish to do 2 weekends call, 2 Fridays (here, weekend is Fri and Sat. I know it's freaking weird, but gotta live with it), as it won't disturb my attachment during weekday. But I was given different math to work with.
Now, with minus me, there is still 10 medical officers in the department. Still, I have to do 6 calls out of 60 calls (1st and 2nd) per month. Easy math.
My time in Paed will be lessen due to my on call and post call drowsiness. I kept reminding myself
"It is not how much time you have but




how much you'd done with the time you have"
Sometimes, the inequality and mismanagement at microlevel will repeat itself.
Equality is always overrated.
The good thing about this inequality is self-righteous and self-indulgence gets into the equation, not race or skin color.
My dearest rarely came up with word of wisdom told me this:
It's OK if you fail in something (in this case, getting equality),
but just don't fail in your life.
I believe
Kamma always works mysteriously.
All efforts won't be wasted.
Every action has an equal reaction.
On forth, to the hybrid April.

P.S. I look forward to learn not just Paeds, but to learn more good values of Dr. Thiyagar.